News
An insight into the production of basalt mesh for reinforcing purposes
July 17, 2023
Basalt reinforcement meshes are used in the reinforcement of concrete and asphalt. The video offers insights into the production process. 
For more details on reinforcement options with various basalt products, please visit our
"Basalt Reinforcement" product page
.
Supply of basalt reinforcement for the BERN-BÜMPLIZ freeway access road
Mai 24, 2023
Supply of basalt reinforcement (stirrups + bars) for the reconstruction of the Bern-Bümpliz freeway access.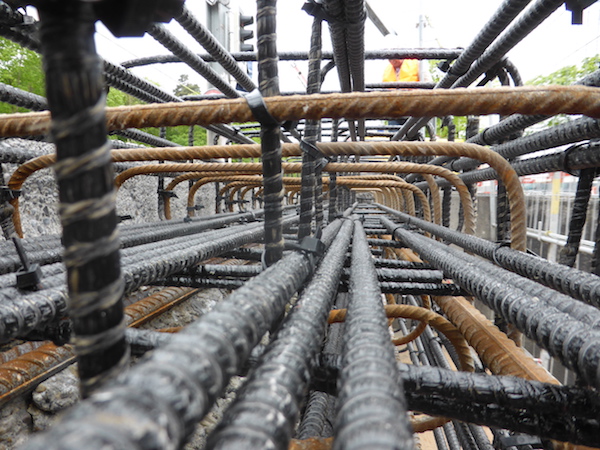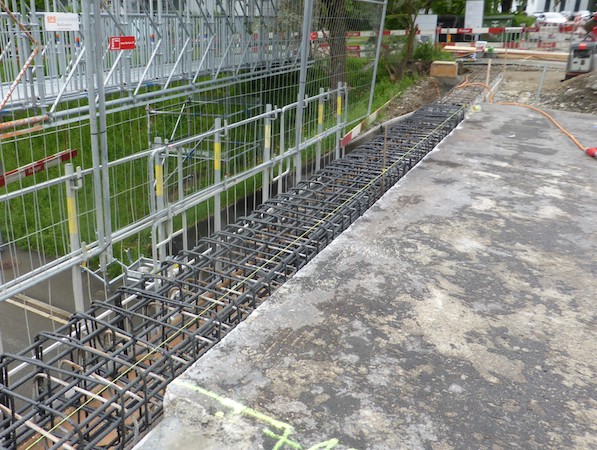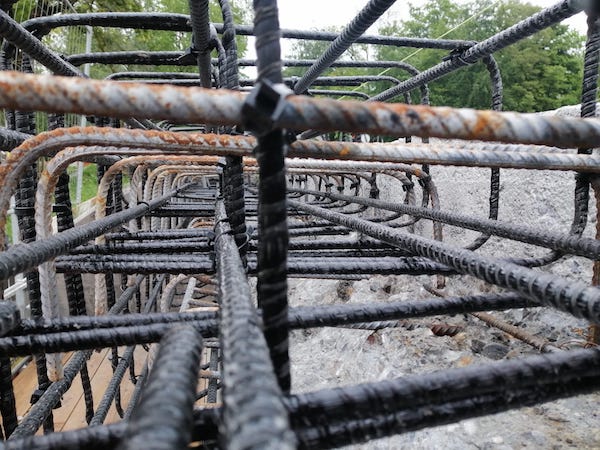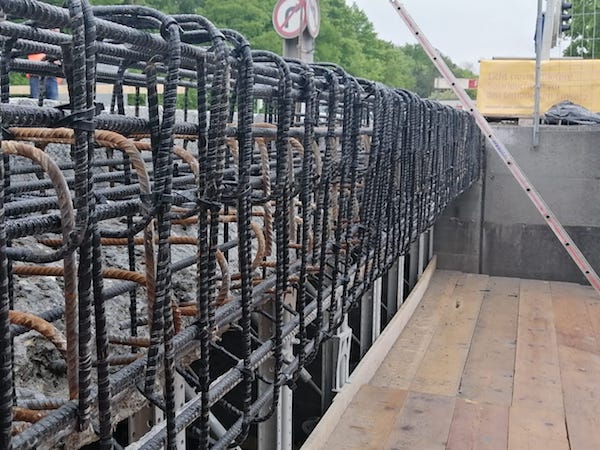 ART PROJECT BERNTOR, Solothurn
September 13, 2022
On the occasion of the reconstruction of the BBZ and the property Rosengarten Solothurn, the art project Berntor was realized within the framework of "Art and Building".

In a tender in which several artists participated, the copying of the old Berntor in Kreuzackerplatz was selected.

Marti AG Solothurn was allowed to carry out the exciting project together with the artist duo Haus am Gern. We from Basalt-Fibertec GmbH supplied reinforcing bars and stirrups made of basalt.

When both gates stood next to the original as planned, it was a great joy for all involved.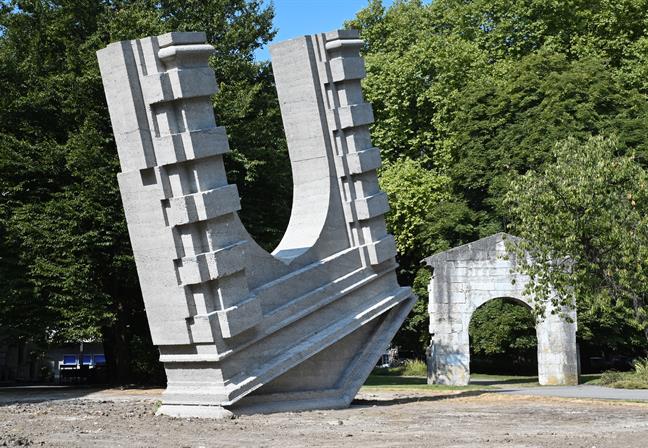 Leaning Structures Burgbüehl, Grindelwald
August 20 2022
After the successful completion of the Rubi retaining wall (Grindelwald), a leaning structure was built on the opposite side of the main road. For this purpose, we supplied basalt stirrups and basalt reinforcement bars.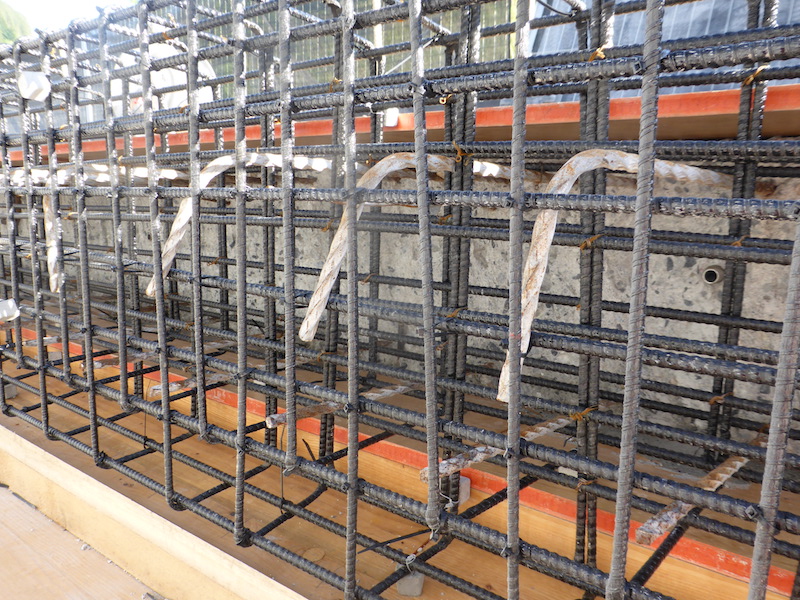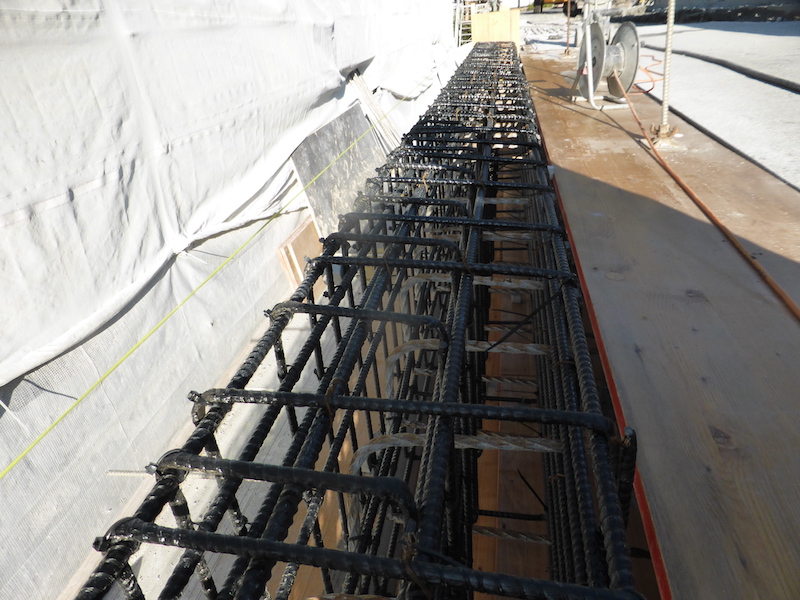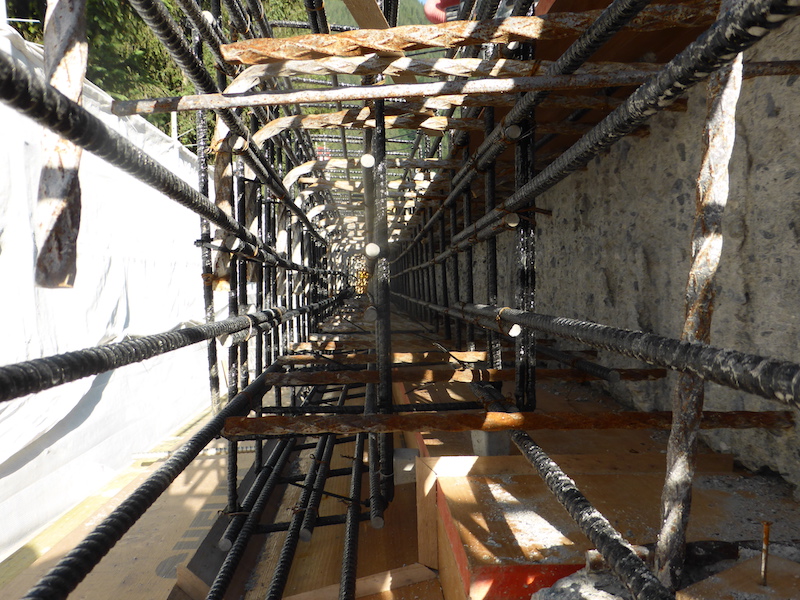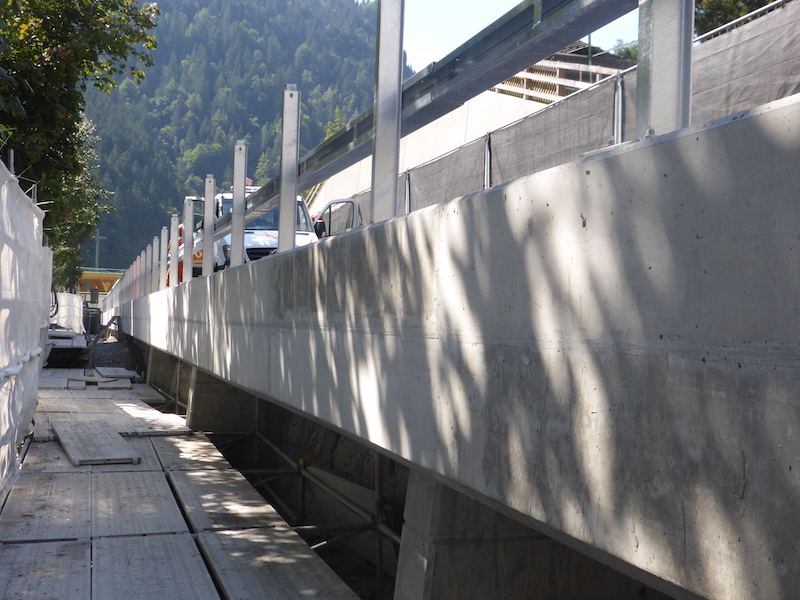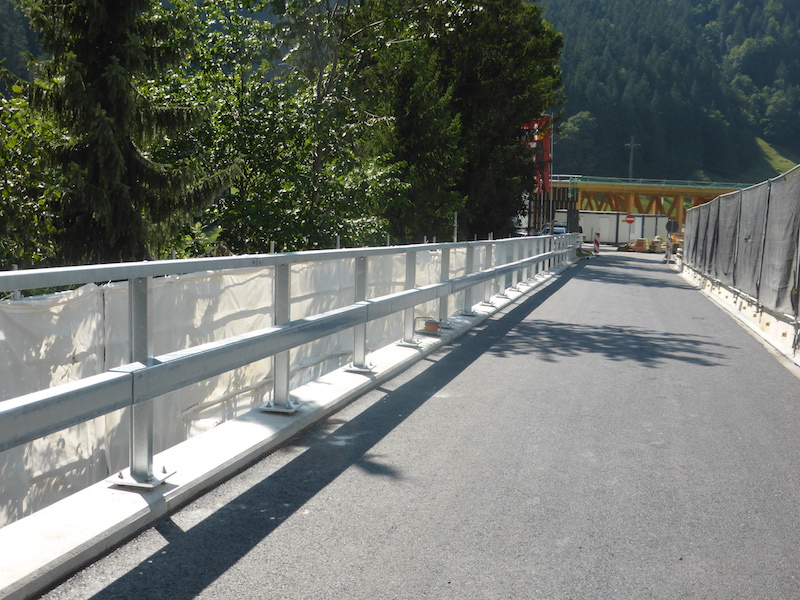 Techtextil 2022
June 26 2022
At our booth at the Leading International Trade Fair for Technical Textiles and Nonwovens (www.techtextil.de) there were many exciting encounters. We would like to thank all our visitors. The conversations on a high technical level have given us a lot of motivation.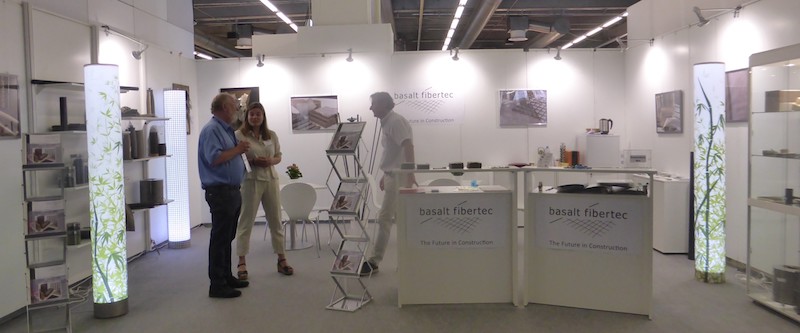 Swiss premiere in Grindelwald
June 20 2021
The retaining wall "Rubi" in Grindelwald was rehabilitated with basalt reinforcement. It was an honor for us to supply basalt mesh, basalt hangers and basalt bars for this innovative project of the construction company Ghelma and the engineers Hartenbach&Wenger.  
Click here
for a detailed report.